WELCOME TO MILWAUKEE BUCKS BANGO'S PASS
About Bango's Pass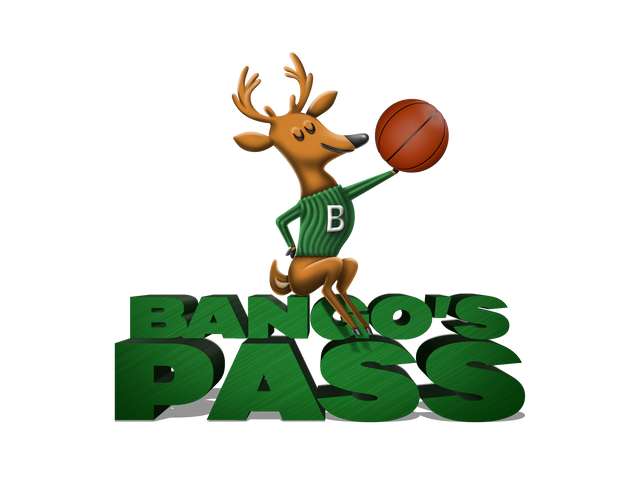 Bango's Pass is the only way Bucks fans get this exclusive merchandise, VIP at game experiences and pass holder only sweepstakes. Bango's Pass merch will be mailed to all pass holders in April 2023. Each Bango's Pass Holder is eligible for one VIP at game experience per season. All pass holders will receive one entry to each sweepstakes. Make sure to read standard FAQs below.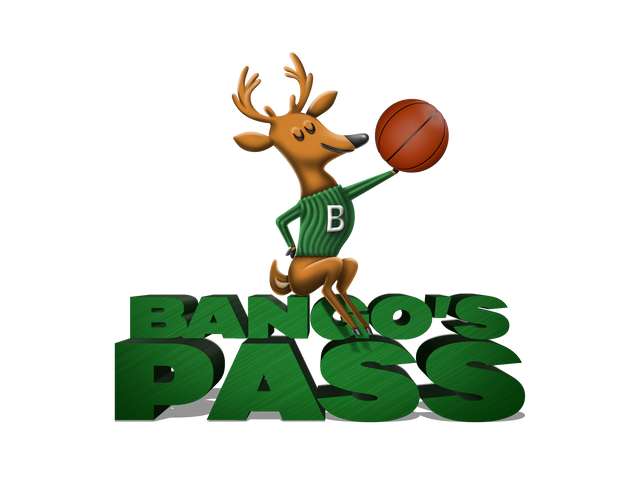 Frequently Asked Questions
What are digital collectibles?
A digital collectible is similar to a physical collectible, but in digital format. To ensure each digital collectible's unique authenticity, Sweet uses blockchain technology to demonstrate rights ownership and authenticity. This is similar to receiving a "certificate of authenticity" with unique physical merchandise like a signed baseball card.
How can I purchase an Access Pass?
Simply create an account on Sweet.io, then visit the "Buy Access Pass" link on this site. Purchases may be completed using either credit card or cryptocurrency. If sold out, you still may be able to purchase an Access pass from another user on the Sweet marketplace. Once purchased, your Access Pass can be managed from your Sweet account, which acts as a digital wallet for all of your collectibles.
Do the perks associated with Access Passes have an expiration date?
Perks for each Access Pass program will vary by team or creator. For sports teams, perks are typically offered through the end of the current season, with new Access Passes then created for purchase for the next season (similar to most season ticket programs).
How often are new perks announced?
Perks for each Access Pass program will vary by team or creator. New perks may be announced anywhere from once a week to once every few weeks.
I claimed a perk but have to cancel or change my request – how do I do this?
If your perk claim has not been fulfilled yet, you can cancel by going to the perk detail page and clicking "CANCEL CLAIM REQUEST." If your perk claim has already been processed (i.e. you've received fulfillment instructions via email), please contact us at support@sweet.io or through the Support link icon in the lower right corner of this screen, so that we can route you to the appropriate team or creator contact. Unfortunately, we are unable to guarantee cancel or change requests once claims have already been processed.
If I buy an Access Pass on the Sweet.io secondary market, which perks will I be able to claim?
You will be able to claim any that currently show inventory. NOTE: if you purchase an Access Pass on 3rd party secondary marketplaces, you will NOT be able to claim any perks, as the Access Pass must be held in your Sweet account.
Can I buy multiple Access Passes? If I own multiple, which one gets used when I claim?
Yes, you can purchase multiple Access Passes; although at this time, only one claim is allowed per Sweet account holding an Access Pass. If you own multiple Access Passes, we will use the lowest edition number first.
Can I transfer my Access Pass to an external wallet?
No, you cannot transfer your Access Pass to an external wallet; this is because perks can only be claimed when your pass is held in a Sweet wallet. You can, however, transfer your Access Pass to another Sweet account, or list it for sale on the Sweet marketplace.
What blockchain are Access Passes minted on? What is the environmental impact?
Access Passes are minted on the Polygon Network. Polygon greatly reduces the carbon impact of digital collectibles via its efficient Proof-of-Stake (PoS) network. In comparison to other blockchains, Polygon consumes just 0.00079 terawatts (TWh) of electricity per year. To put that in perspective, one transaction on Polygon is the equivalent of watching a 30-60 second video on YouTube. Each Access Pass collectible is an ERC721 token.
What if I have additional questions?
Feel free to contact us at support@sweet.io or through the Support link icon in the lower right corner of this screen